Marco Island Snook Fishing
Marco Island snook fishing continues to be strong. Despite a few cold fronts the water temps continues to recover quickly. Searching for slight temperature changes in the backwater bays has been the ticket to finding eager snook to bite properly presented offerings. Snook are ambush predators. They don't venture far from their ambush area. In winter sunny shore lines, dark bottom flats and oyster bars near deeper water are good place to look. Marco Island snook fishing takes patience. There are many islands and cuts around Marco Island to explore. Going with a professional fishing guide will be very helpful. Don't pay attention to the actual spots but instead absorb the surroundings. Tide, structure, direct sun play into the game but that is just part of it.
Let's talk about presentation when snook fishing Marco Island. Quiet and gingerly placed soft plastic such as Zman Jerk Shad on 1/8th ounce jighead allow stealthy presentation. Light tackle 7 foot rods with 30 lb leader gives you an edge that is necessary. 10 or 15 lb braid give you the distance you need.
Let's talk about calendars. We all know weekends have more traffic. Don't be afraid of negative low tides. Most anglers are afraid of that low water but embracing it gives you a major advantage. Take it. Remember to take note of where structure is exposed as this will come in handy on flood tides as you will know what is covered.

I'll be happy to tailor a trip for you. I'll give you best tides and time available. You'll be using the best tackle and the newest proven lures by Zman and Nomad Designs. If you have a child I will personally fish with them and show them how to become a great angler. Teaching kids is very satisfying for me.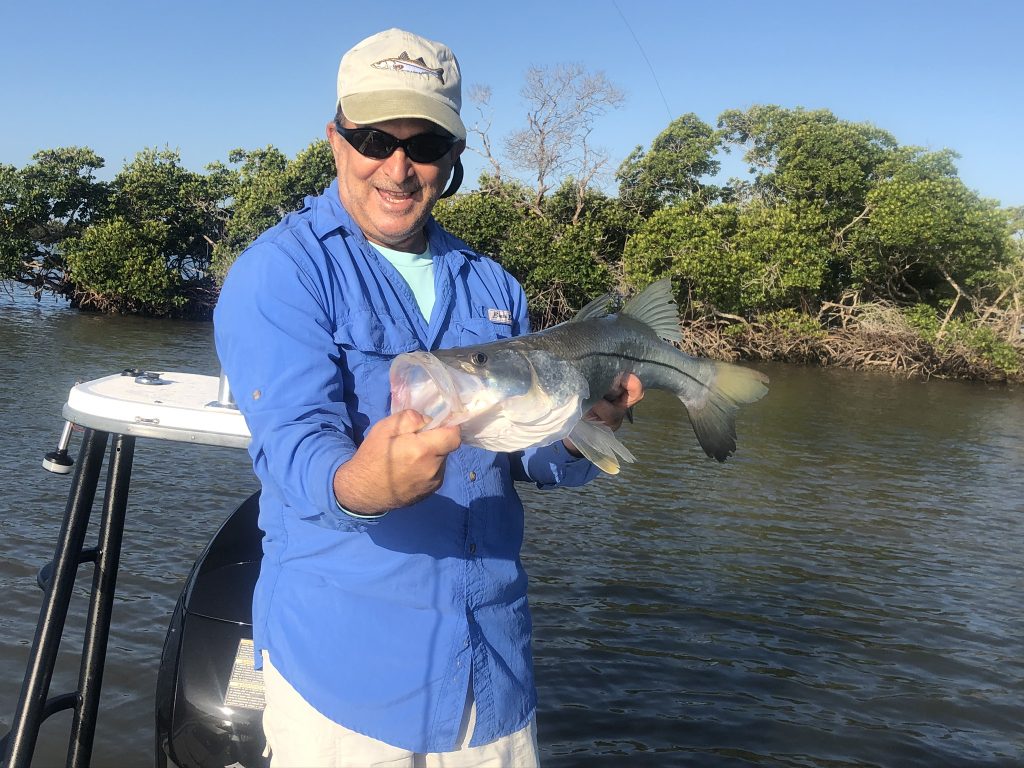 Send an email to captbigjohn@yahoo.com or call at 908-675-6700.