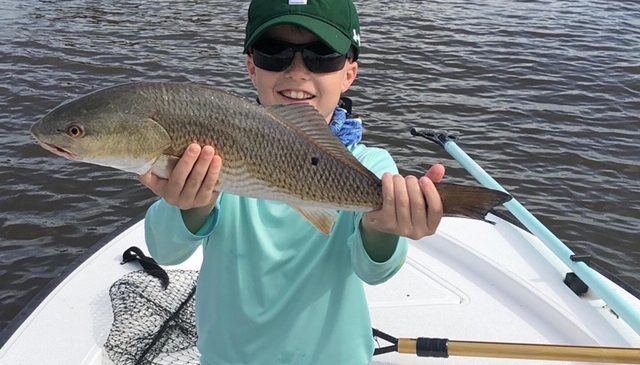 First redfish for this young man, Tanner. There is nothing better than father and son trips. This young man is now hooked on the Ten Thousand Islands fishing experience. Love it!
The redfish have been the predominant species this week. Because we have not had a real cold front the fishing has been in the first bays. I have clients using paddle tail soft plastics on jig head and they have taken some big reds this week. We have several over slot fish in the 28 to 30 inch range have been released. Still using light tackle therefore be ready for a good long fight. Makes for exciting trips.
Snook have shown back on the points. Using the same paddle tails and also some top waters early in morning. Rapala Skitter walks have also produced a few good bites. Fishing the edge of bars has produced but the grass flats have had their share of action also.
The bigger seatrout have been on the edge of flats where its a 2ft to 4ft change. Targeting these fish can be a challenge but worth the effort. Fishing the deeper holes with jigs tipped with shrimp has produced small seatrout but great action.
So the holidays are behind us. I still have some slots open in January and February. Give me call. Lets go fishing!!!
FISH THE TIDES, NOT THE CLOCK
Capt. John